What a Local DJ Offers Beyond Music
If you're deciding whether to hire a local DJ in Charlotte for your wedding, prom, school dance, high school reunion, or other event, you may not realize that your DJ will do more than just play music. If you're on the fence about hiring a local DJ because you think you can just hook your phone up to a Bluetooth speaker and play DJ yourself, read on to learn more about the other services your local wedding DJ will offer you and your event to ensure it's fun, successful, and goes off without a hitch: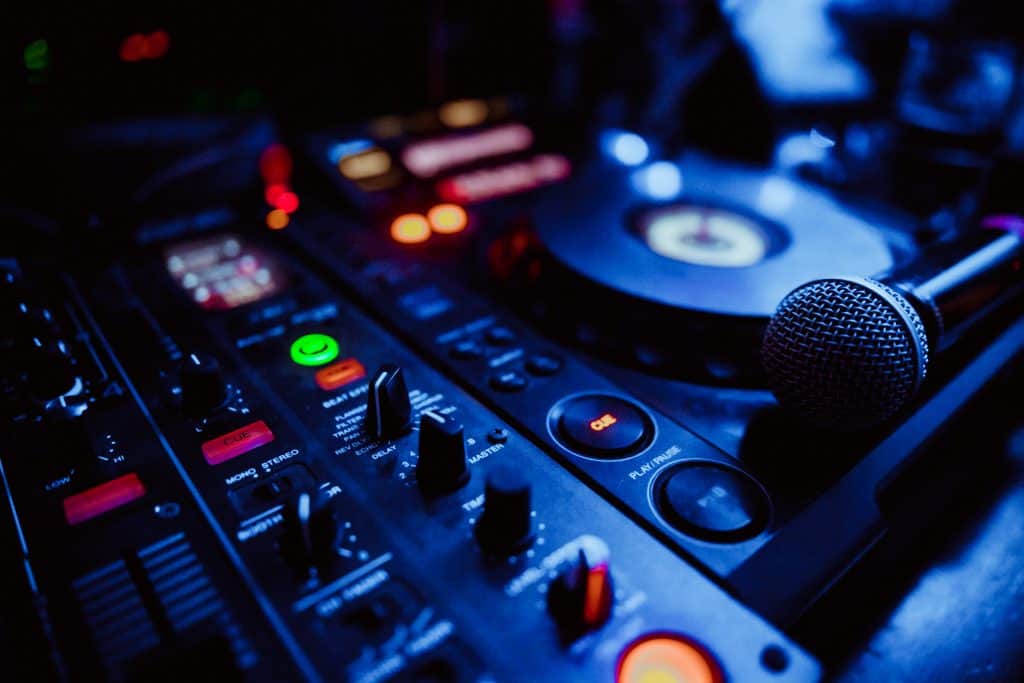 Helps You Stick to a Schedule
Your local DJ will help you stick to a schedule throughout your event. When you meet with him before the event, you'll provide a schedule of events or a program and update him about any changes.
Managing an event schedule is especially important if you're having an event at a rental venue and must end at a specific time. During the event, your wedding DJ will speed things up or slow them down, depending on whether you're on schedule or not. This skill will help ensure you don't exceed the time allotted for the event.
Makes Key Announcements
A professional DJ will make key announcements throughout the event. These announcements can be as simple as asking someone to move their car or reminding them that the buffet is open. They can also be more complex announcements like calling for speeches, announcing the last call for the bar, and leading guests in party games. Your local professional or wedding DJ will also act as an emcee throughout the event and can get your guests' attention at crucial moments throughout the program.
Provides Professional Sound System, Lighting, and Other Equipment
When you hire a professional DJ, you also get a quality sound system, lighting, and other vital equipment. You won't have to worry about renting equipment separately, setting them up yourself, and troubleshooting if something goes wrong. The DJ will take care of setup, testing the equipment before the event starts to ensure everything is working smoothly, and removing the equipment after the event ends.
Professional equipment will also sound much better than using your phone's speakers or connecting your phone to a small Bluetooth speaker, guaranteed.
Troubleshoots and Solves Problems Creatively
Without an event DJ, you'll need to troubleshoot problems yourself throughout the event. Having to be on top of technical issues will keep you from enjoying the event you spent weeks, maybe even months, planning.
Your local DJ can troubleshoot for you, solve problems creatively, and care for your guests if something goes wrong behind the scenes. If there's a delay and you're behind schedule, he can keep the mood elevated and the guests distracted, even if things aren't going according to plan.
Creates Personalized Playlists to Set a Mood
Your wedding DJ or prom DJ will create personalized playlists for each part of the event so that he can set the right mood throughout your program. His playlists will amp up the energy when it's time to dance and slow things down when necessary. He can also read the room and change the energy as needed to keep the event flowing and avoid the guests becoming bored.
Acts as a Hype Man to Keep the Party Going
In addition to being an emcee, your local DJ will act as a hype man to keep the party going. He can call people to the dance floor, announce special dances, and encourage people to take part in group dances like the Cupid Shuffle. There won't be any awkward silences or boring parts because your party DJ will keep people moving and having fun.
Slows Things Down When Needed
In addition to starting the party, your event DJ can also slow things down when needed. This could be just to give your guests the chance to slow dance, or it could be at the end of the event when you want to signal to your guests that the party is wrapping up.
Adapts to the Mood and Environment
A professional DJ knows how to read the room and adjust the mood and environment. If guests are getting too comfortable in their seats, your local DJ will get them on the dance floor. If events run ahead of schedule, he'll play another song and entertain the guests while the program gets back on track. You won't need to worry about whether the guests are getting bored because your party DJ will keep the mood upbeat throughout the event.
Makes Closing Announcements and Instructions
At the end of the event, your party DJ will make necessary closing announcements and instructions, so your guests know what to do. Doing this will ensure your event ends on schedule and create a smooth traffic flow as guests get ready to leave. It also makes it easier to convey critical information without yelling to get everyone's attention.
Are You Looking for a Reliable, Professional Local DJ in Charlotte, NC? Call Us Today!
Are you looking for a reliable, professional local DJ in Charlotte, NC?
Come see us at Sound Explosion Mobile DJ Experience. Our professional DJ team has years of experience in DJing and emceeing local events around Charlotte and throughout North Carolina.
Our DJ services go beyond just playing music during your wedding reception, prom, school dance, or other important events. We also create amazing positive energy throughout the event, keep the program moving on schedule, and coordinate customized playlists that set the mood.
We help create a memorable experience for all guests and provide professional sound equipment and lighting, so you don't have to worry about setting up or breaking down equipment during your event.
Visit our website soundexplosionmobiledj.com to learn more about what we offer.
To learn more or request a quote for your event, call us today at (704) 957-6639 or (828) 275-0342 contact us online.