Hiring the Right DJ for Your School Event
When hiring a DJ for school events, it is important to choose one that will deliver high standards and professionalism, along with dances filled with popular songs that are fun and high-energy. You also want a local DJ that will inspire the students to mingle, get on the dance floor and keep the party jumping. Using a local school DJ service will guarantee an expert DJ who is organized, uses high-quality sound/light equipment and has school-friendly playlists. Here are a few tips for hiring a school DJ service in Charlotte, NC and surrounding areas: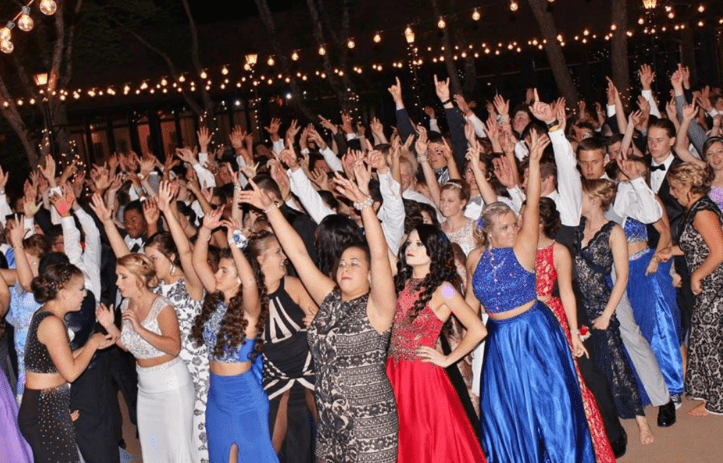 Ask Colleagues and Friends for Referrals
The best way to start looking for a Prom DJ service is to ask colleagues, friends and neighbors for referrals. Chances are someone you know has hired a local DJ in the past and knows who to recommend or can certainly provide names of companies to avoid. Word-of-Mouth is a key factor in school DJ services, and if someone had a great experience with a local DJ in the past, start there.
Review Past Experience
It is important to hire a school DJ who has years of experience DJing at school events and playing music that connects with teens. The school DJ service should have an extensive and diverse music collection, including current hits, chart toppers and fun throwbacks that will get students on the dance floor. Look for a school DJ who can adapt to the crowd and create a fun party environment. Interview the DJs by asking how long they have been in business, how many school functions they have recently done and how they edit the playlists for teens.
Check Out Reviews and Testimonials
Be sure to check online reviews and testimonials to see what past customers are saying about the school DJ being considered. If there are negative reviews, look closely at the complaints. Was the DJ late, unprofessional, used shabby equipment or played inappropriate music? If so, it would be in the best interest of the school dance success to move forward with another option.
Look at Websites and Social Media Channels
Reviewing the website and social media channels of a school DJ service will give keen insight into their experience, history, image and customer relationships. Look for evidence of the DJ having worked numerous school functions.
Local DJs will post videos of past events so customers can see evidence of the mood, vibe and the dance floor response. Do videos only show alcohol fueled parties or very few guests on the dance floor? If so, this is definitely not the choice for a school DJ. In today's modern business environment, a legitimate DJ will always have a website – if not, move on with other choices.
Ask About Equipment
A good school DJ service will have equipment in excellent working condition. Ask them if they have a professional sound system, microphones and various lighting effects. The DJ should have a backup plan in place in case of equipment failure during the event. The local DJ chosen should be able to set up and break down all equipment on their own, without requiring help from school staff.
Ask for References and Insurance Info
Finally, before choosing your local school DJ service, ask for references (especially if none can be found online). Call references and verify the information the school DJ service provided. Also ask the local DJ about insurance. They should hold the appropriate insurance for an event at a school with students present.
Looking for a School DJ Service in Charlotte, NC? Call Us Today!
If you are looking for a professional, reliable, and fun school DJ service in and around Charlotte, NC, contact us at Sound Explosion Mobile DJ Experience. We specialize in creating fun, high-energy vibes for school dances like Homecoming and Prom, and we use concert-quality sound equipment. Our customers love us because we have exceptional customer service, are open to special requests, and we stay up to date on the latest trends and technology for local DJs. To learn more or request a quote for your school event, call us today at (704) 957-6639 or (828) 275-0342 or contact us online.