How to Pick the Best Wedding DJ
Choosing a wedding DJ is an important part of planning the perfect day. But, there's no need to stress out. Choosing the best wedding DJ is easy when you know what to look for and have a plan.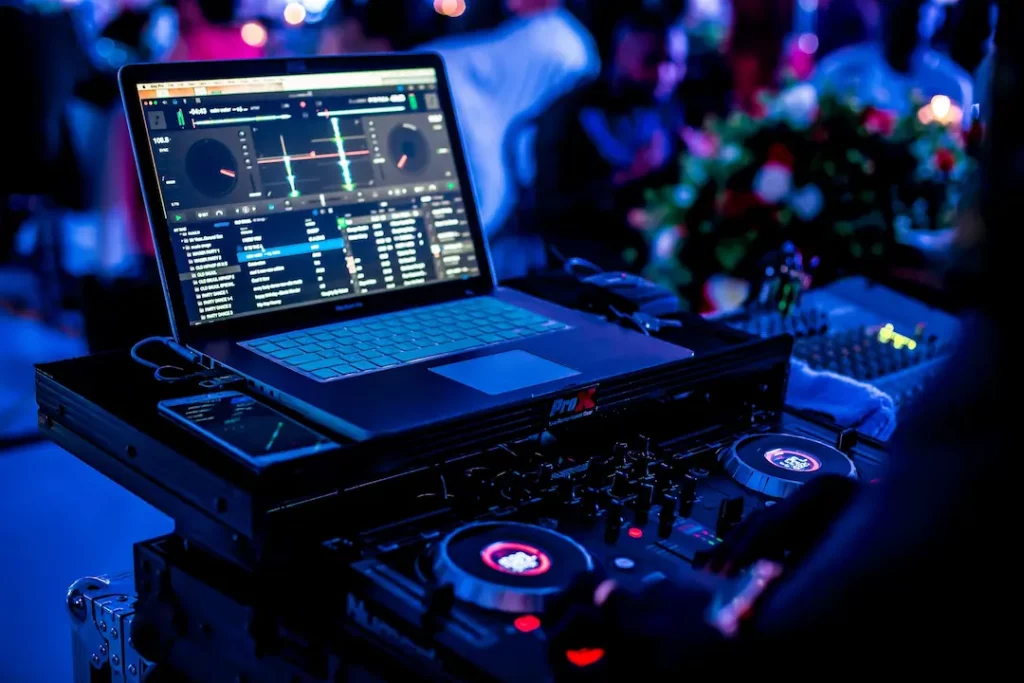 Our team at Sound Explosion makes it easy because we have the experience that couples look for when they're planning their wedding. If you're in the process of planning your wedding and finding the best wedding DJ, we're here to help. Our wedding DJs in North Carolina will come to you – just ask us if we service your area! Let's take a look at what makes a good wedding DJ and some tips to help you find the best wedding DJ.
What Makes a Good Wedding DJ
Personality
The DJ is the one who is going to guide your reception. So, you want them to have a great personality. If they're a downer or have zero energy, that's the vibe your reception is going to have. Who wants that? Look for a DJ who is upbeat and energetic. You'll find that our DJs are the life of the party!
Flexibility
You want your wedding DJ to be flexible because you may be running late to your reception or there may be some last-minute changes. While the best wedding DJ is organized, they are also flexible when plans change. You want your DJ to be able to adapt on the fly so that you can all have an enjoyable time.
Communication
You should be able to communicate with your DJ at all times. Sure, the DJ's job is to play music, but they also need to be able to communicate with you so that there are no questions about what is going on during your reception.
You want your DJ to also have good people skills to be able to talk to the crowd. They should have a way with people that is fun and friendly. Our team knows how to communicate with the bride and groom during the planning process and keep the party going with guests during the reception.
Tips to Find the Best Wedding DJ
Finding the best wedding DJ is easy when you know what to do. Your wedding DJ should have a go-to list of popular cake cutting songs, best wedding reception songs, and heartwarming slow dance songs. Here are some tips to make your reception one to remember:
Ask the Venue for Recommendations
Many wedding venues will have several DJs who have worked at their venue before and made a great impression. They'll often compile a list of DJs they would recommend for future weddings. If you have nowhere to start, this could be a good place.
Ask Friends and Family for Recommendations
Ask around for DJs that friends and family would recommend. You may even remember a DJ or two that you loved from a wedding you went to. Ask for their names and numbers so that you can see if they're free for your wedding day.
Make a Shortlist of DJs to Interview
Once you have some DJs in mind, make a shortlist of DJs to interview. If a DJ doesn't want to sit down and talk, that's a red flag that they're probably not for you.
Ask Your DJ about Their Planning Process
Ask your DJ if they have a platform where they store all the details and all of your music. You want to be sure all the names are pronounced correctly and that everything happens in the order you want (father-daughter dance, cake cutting, etc.).
You also need to decide whether you want the DJ to play music during your cocktail hour and reception, or just the reception. These are all the details to decide during your planning process.
Look for Experience
While everyone needs to gain experience somewhere, if you're looking for the best wedding DJ, you'll want to hire someone who has worked at a few weddings. They'll know what works and what doesn't and they'll have some ideas to make your wedding fun and entertaining.
Decide if You want a DJ or an MC
The DJ will just play the music, but the MC will be in charge of announcements and guide the flow of your wedding celebration. Many times your DJ can make the announcements, but some people prefer hiring a DJ and MC to ensure that everything goes smoothly.
Are You Looking for the Best Wedding DJ in North Carolina?
Our team is here to make your wedding reception just as amazing as you envision it. We have the experience you want so that you can feel confident that your wedding will be one to remember. Need recommendations? Check out what our clients have to say about us!
Call us today at (704) 957-6639 or reach out to us online to learn more about our wedding DJ services.