How Much is the Average DJ Cost for a Wedding?
The right DJ can make or break your wedding reception. A wedding DJ does more than just play music – they help set the tone and vibe for the entire event, keep the program running smoothly, and ensure that you and your guests have a truly memorable experience. When your guests look back on your wedding in the years to come, they will likely remember the fun they had dancing to great music, rather than the color of your flowers.
While some people list a wedding DJ and music at the bottom of their wedding must-haves, we believe getting a professional and experienced DJ as a worthwhile investment. After all, music can help set the mood of an entire event and when music is great, a great DJ can be part of wonderful wedding memories.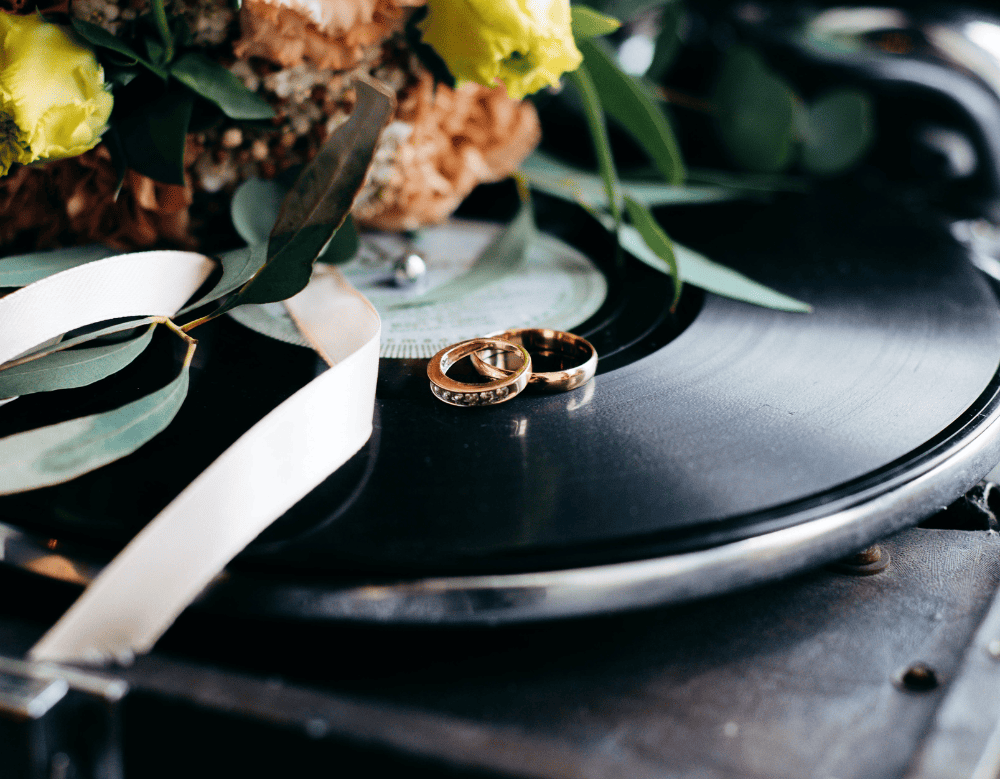 So, how much is the average DJ cost for a wedding?
The answer is that it varies and depends on a number of factors. The actual amount can change based on the DJ's years of experience, level of expertise, and quality of equipment. It will also depend on what's included in the DJ's services (ceremony and reception music or reception music only), such as lights or hosting, and how long the DJ will work during the wedding night.
Based on a quick Google search, the average cost of a wedding DJ in the Charlotte Metro area has a wide range, depending on several factors. The total cost depends on a DJ's possible travel expenses, add-on services, and the length of total working hours, among others. If you want to get a specific quote for your wedding, please contact us directly.
In any case, here's what goes into the cost of a wedding DJ:
Time
The DJ will travel and personally attend your event (of course), set up, and spend hours playing music and managing the party's energy. Great DJs can read the room and influence the guests by changing the music when needed. A wedding DJ also spends time before the wedding to prepare the playlist for your big day. You might also meet with your DJ once or twice so they know what songs are must-plays during your wedding.
High-quality equipment
A good wedding DJ will use a professional sound system, lighting, and other equipment such as microphones or additional speakers. You are not hiring an amateur with a phone and a Bluetooth speaker. A professional DJ invests in their equipment to ensure that their clients get the best sound quality possible.
Experience and expertise
A professional DJ will have hundreds of weddings under their belt and years of experience. Becoming a good wedding DJ doesn't happen overnight. A seasoned DJ will have a wealth of experience, having performed at numerous weddings and likely other events such as proms and parties, which contributes to their expertise in the field.
Professionalism
With a professional and experienced wedding DJ, you can rest assured that you won't have to worry about your DJ showing up late, unprepared, or without the right equipment. While you might be able to find a cheap wedding DJ online, you can't guarantee that they'll get the job done. Ensure that you look for DJs who have websites and portfolios available online. The more weddings they've worked on, the better! Having previous happy clients means you will most likely be happy with their services too.
When considering a wedding DJ, think of it as an investment, not an unnecessary cost. While the absolute amount you'll spend will vary depending on a number of factors, one thing is clear – you don't want to scrimp on your wedding entertainment. A good DJ can mean the difference between having awkward silences during your reception or a fun, flowing night that everyone will remember and enjoy, especially you.
Looking for a Wedding DJ Service in Charlotte, NC Metro Area? Call Us Today!
Ready to book your wedding DJ to ensure a great time for your guests? Give us a call! Sound Explosion Mobile DJ Experience specializes in creating fun-filled weddings and other memorable parties and has many successful events under our belt. To learn more about our services or request a quote for your big day call us at (704) 957-6639 or (828) 275-0342 or contact us online.